How many panels will I need?

Here's a simplified worksheet to help you get a general idea of the number of panels you will need. Be sure to crosscheck the number of panels with the California EPBB calculator for the most accurate results. I can help you with that, if you contact me.
You can find the EPBB calculator by clicking here.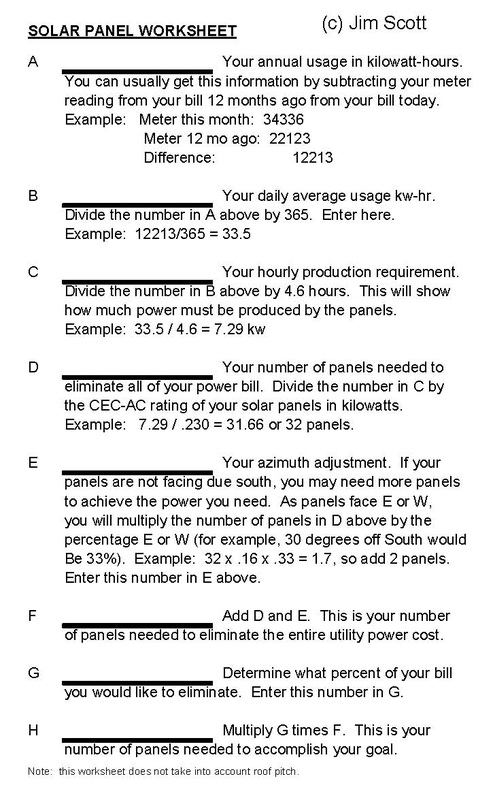 ---